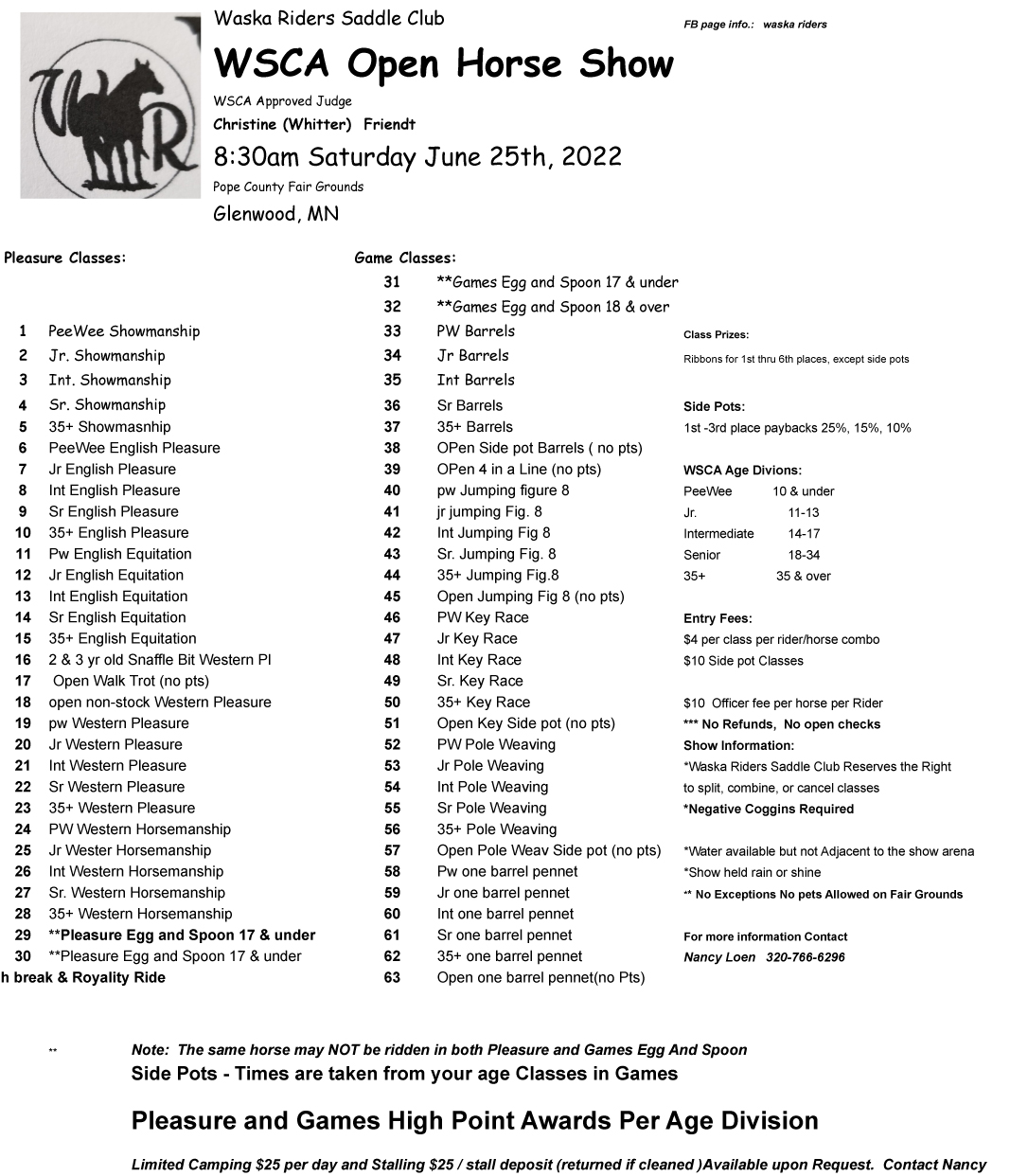 Waska Riders
Show Date*:
06/25/2022
Show Type:
HS – Horse Show
Club/Event*:
Waska Riders
Location*:
Pope co. Fair grounds
Address*:
230 Minneosta Ave West
Glenwwod, MN 56334
Mexico
Time*:
08:30 AM
Judge(s)*:
Whittier, Christine
WSCA Approved Judge*:
Yes
Contact Name*:
Nancy Loen
Phone Number*:
320-766-6296
Email*:
ryjoewelsh@yahoo.com
Online Registration Link:
More Info::
No Dogs Allowed as per Fair Board Rules. Water Avail on the Grounds. Limited elect. Camping And Stalls Contact Nancy before. Thank you

Both Pleasure and games
Camping and stalling limited. Only available upon request.
Before showing, please make an account and add your rider(s)/horse(s) at 
champshow.org
. WSCA does not approve shows – WSCA approves Judges.
MN State Law: Negative Coggins within 12 months required to enter show grounds. WI State Law: Current year negative Coggins test required to enter grounds.