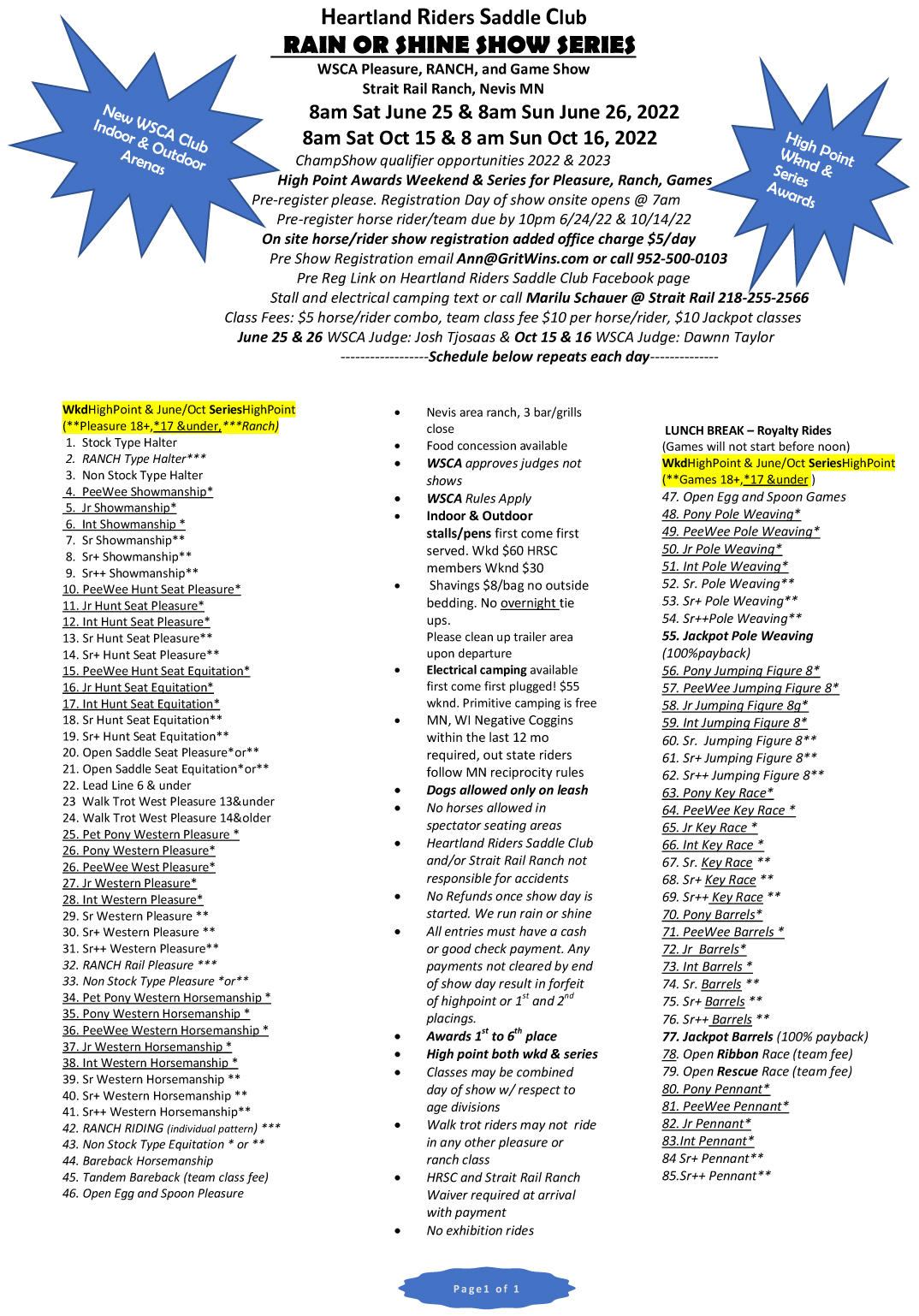 Heartland Riders Saddle Club
Show Date*:
06/25/2022
Show Type:
HS – Horse Show
Club/Event*:
Heartland Riders Saddle Club
Location*:
Strait Rail Ranch
Address*:
20178 Cty Rd 13
Nevis, MN 56467
United States
Time*:
08:00 AM
Judge(s) *:
Tjosaas, Josh
WSCA Approved Judge*:
Yes
Contact Name*:
Ann Goebel
Phone Number*:
952-500-0103
Email*:
Ann@GritWins.com
Online Registration Link:
https://docs.google.com/forms/d/e/1FAIpQLSc7369rbNhC6rYuQfbWjv-bVRJ-cpDH0hMTrgULbhj3p-ltuA/viewform?usp=sf_link
More Info::
New Saddle Club in the northern lakes area. Pet Pony, Ranch, and Tandem Bareback and Sr ++. Stalls, camping, and bring the family for lakes area fun! High Point weekends and June Oct Series awards. Dawnn Taylor Oct WSCA Judge.
Before showing, please make an account and add your rider(s)/horse(s) at 
champshow.org
. WSCA does not approve shows – WSCA approves Judges.
MN State Law: Negative Coggins within 12 months required to enter show grounds. WI State Law: Current year negative Coggins test required to enter grounds.