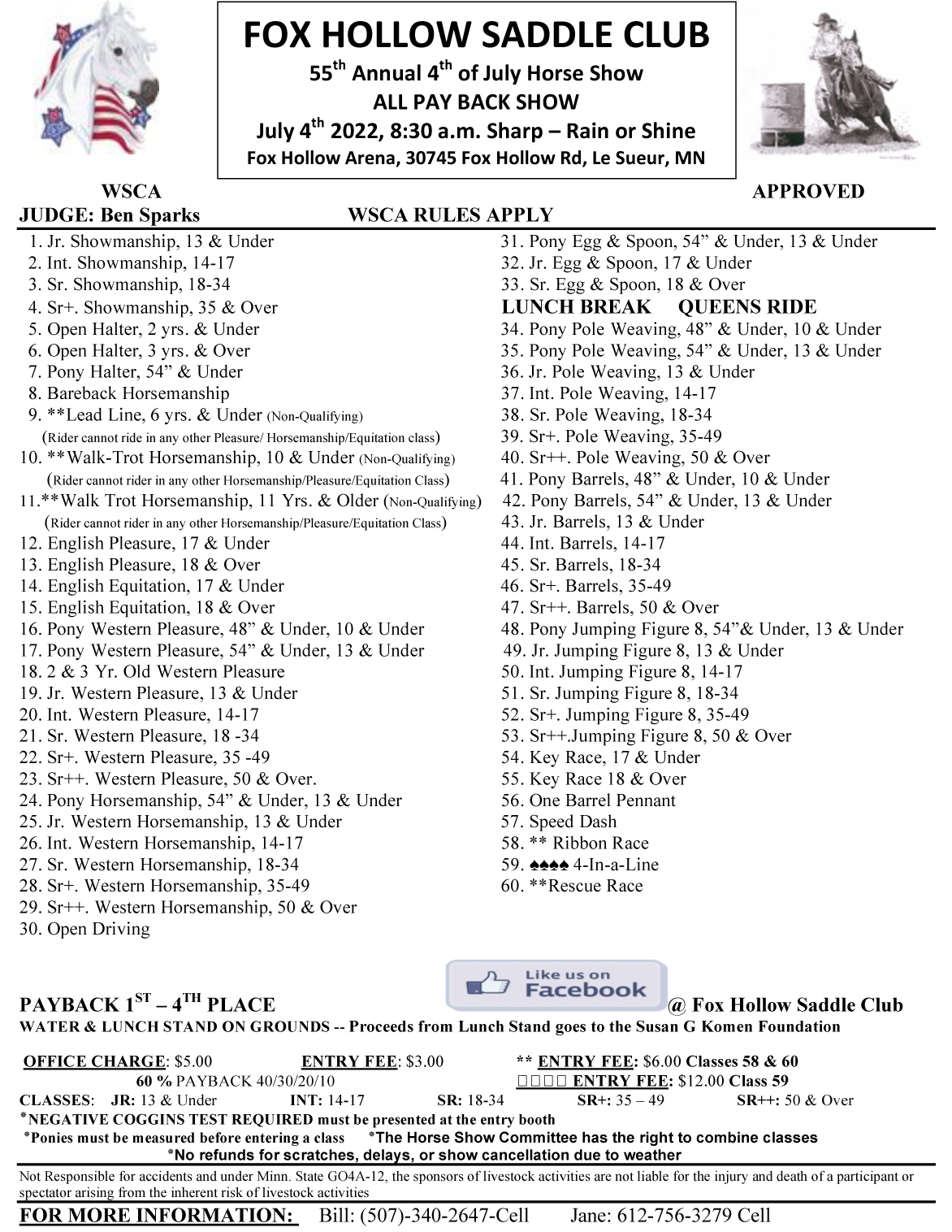 WSCA Open Horse Show
Show Date*:
07/04/2022
Show Type:
HS – Horse Show
Club/Event*:
WSCA Open Horse Show
Location*:
Fox Hollow Saddle Club
Address*:
30745 Fox Hollow Rd
Madison Lake, MN Le Sueur MN
United States
Time*:
08:00 AM
Judge(s)*:
Sparks, Ben
WSCA Approved Judge*:
Yes
Contact Name*:
Betty Alders
Phone Number*:
507-381-6383
Email*:
balder1@isd77.org
Online Registration Link:
More Info::
Before showing, please make an account and add your rider(s)/horse(s) at 
champshow.org
. WSCA does not approve shows – WSCA approves Judges.
MN State Law: Negative Coggins within 12 months required to enter show grounds. WI State Law: Current year negative Coggins test required to enter grounds.