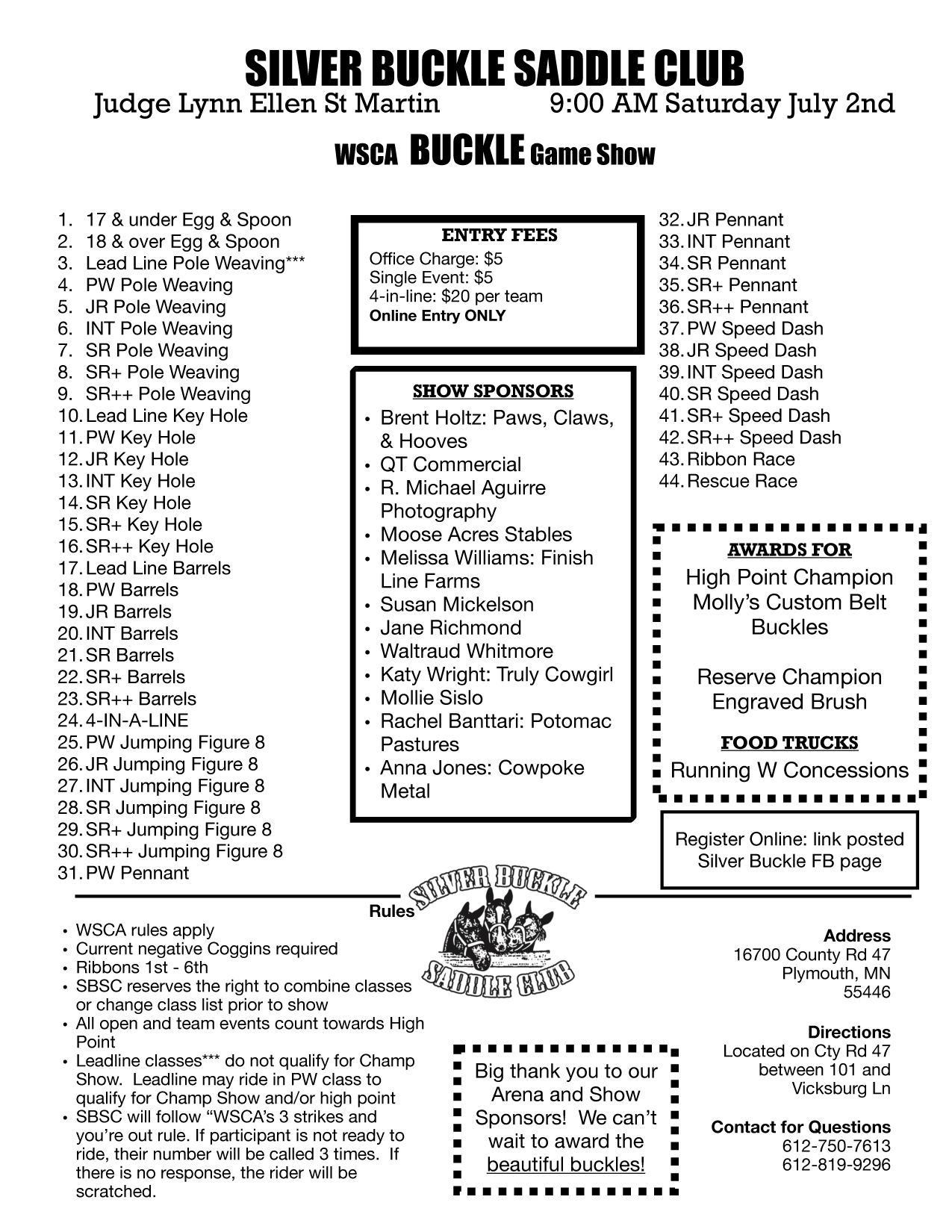 Silver Buckle Saddle Club – WSCA Game Show
Show Date*:
07/02/2022
Show Type:
GS – Game Show
Club/Event*:
Silver Buckle Saddle Club – WSCA Game Show
Location*:
Silver Buckle Saddle Club
Address*:
16700 County Rd 47

Plymoi5g, MN 55446
United States

Time*:
09:00 AM
Judge(s) :
St. Martin, Lynne-Ellen
WSCA Approved Judge*:
Yes
Contact Name*:
Kirstin Whitmore
Phone Number*:
612-819-9296
Email*:
kirs101@yahoo.com
Online Registration Link:
https://fs27.formsite.com/JH45aZ/zsvyf8i03i/index.html
More Info::
Highpoint Awards for PW – Sr ++!!!
Champion – Molly's Custom Silver BUCKLES!!!!
Reserve – Engraved Brushes!!!

Entries open Monday, June 27th at 8:00am and close Friday, July 1st at 8:00pm.
Before showing, please make an account and add your rider(s)/horse(s) at 
champshow.org
. WSCA does not approve shows – WSCA approves Judges.
MN State Law: Negative Coggins within 12 months required to enter show grounds. WI State Law: Current year negative Coggins test required to enter grounds.