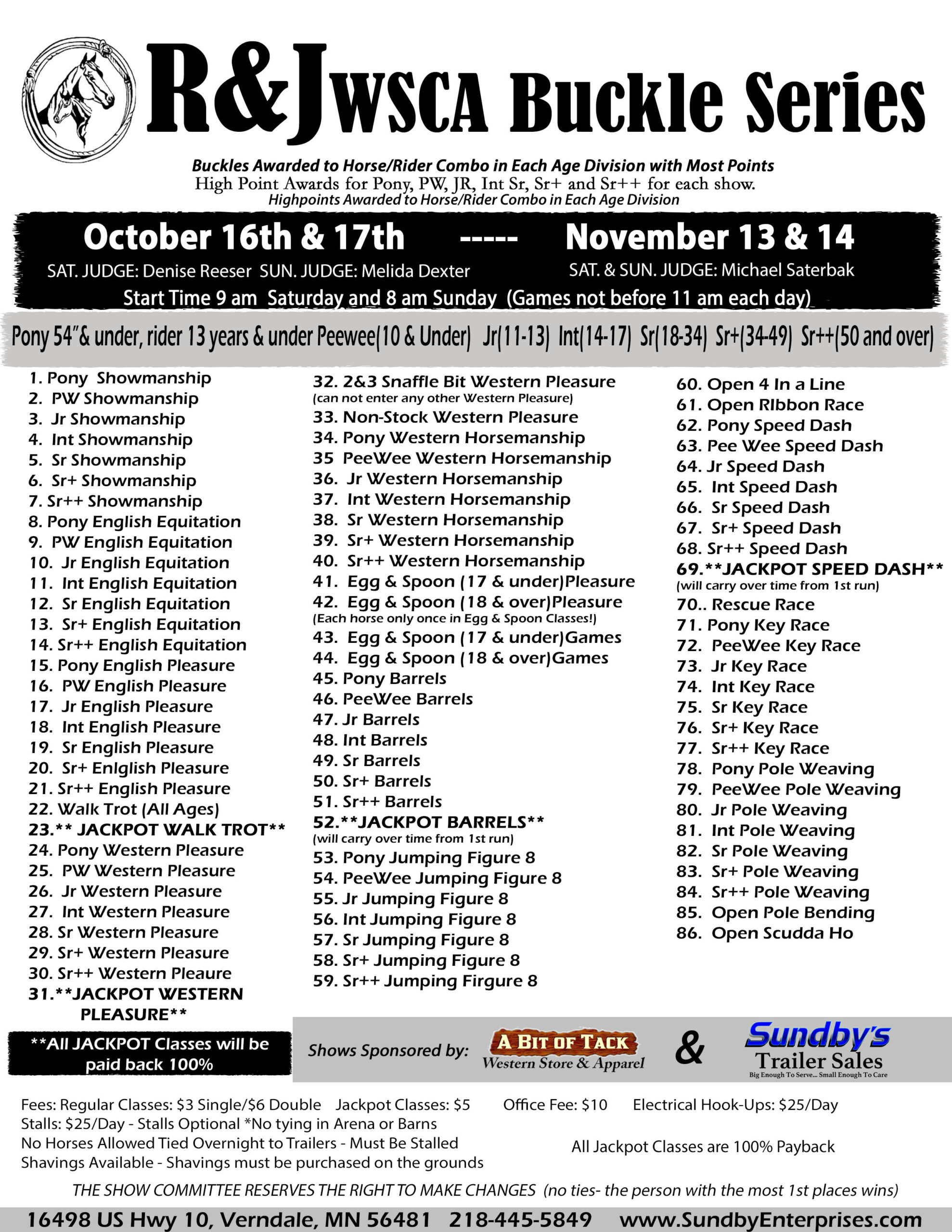 R&J WSCA BUCKLE SERIES
:
Before showing, please make an account and add your rider(s)/horse(s) at
champshow.org
. WSCA does not approve shows – WSCA approves Judges.
MN State Law: Negative Coggins within 12 months required to enter show grounds. WI State Law: Current year negative Coggins test required to enter grounds.