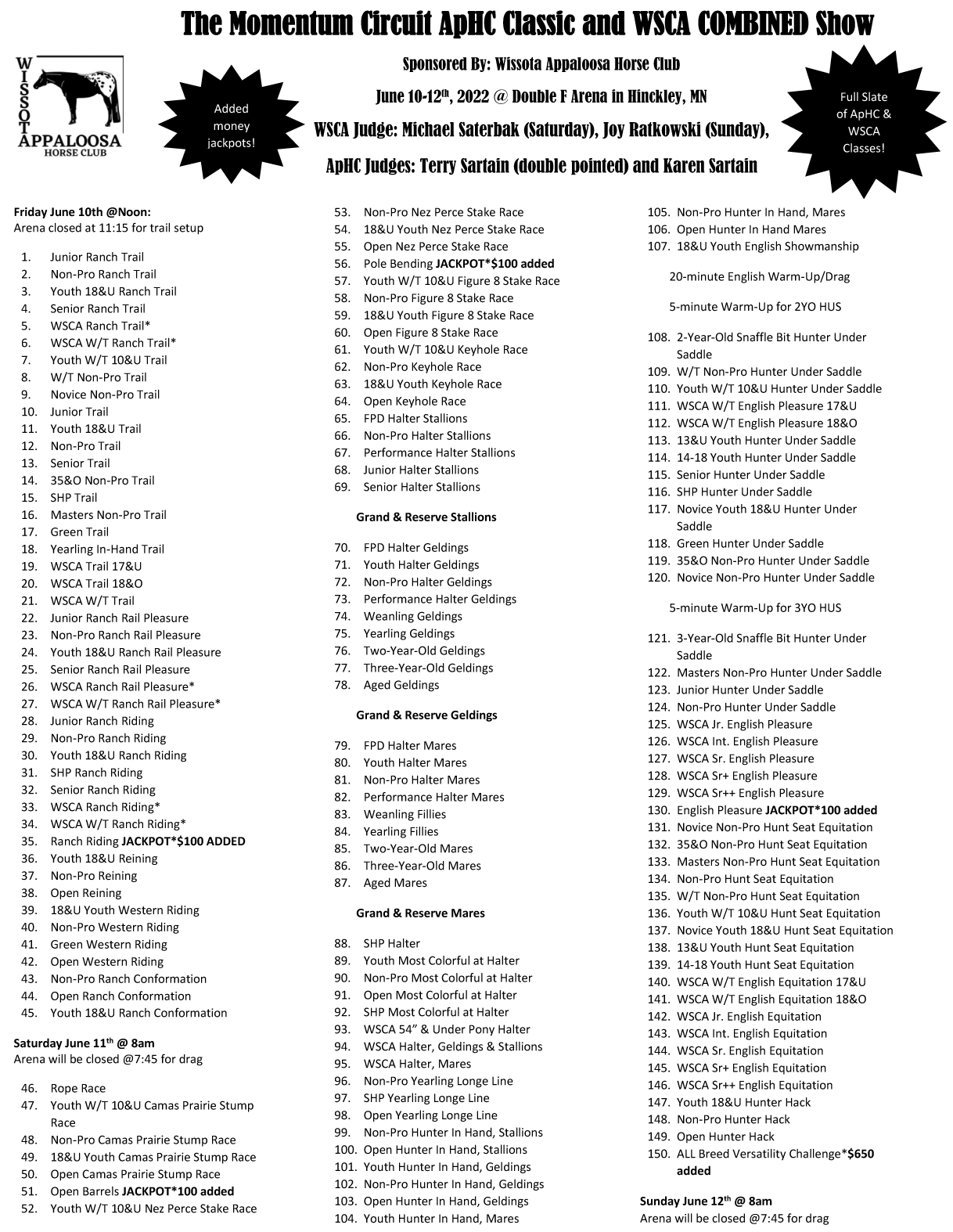 Appaloosa Classic & WSCA Show
Show Date*:
06/12/2022
Show Type:
HS – Horse Show
Club/Event*:
Appaloosa Classic & WSCA Show
Location*:
Double F Arena, Hinckley, MN
Address*:
35736 Hinckley Rd
Hinckley, Minnesota 55037
United States
Time*:
08:00 AM
Judge(s)*:
Ratkowski, Joy
WSCA Approved Judge*:
Yes
Contact Name*:
Alison Phillips
Phone Number*:
952-594-9858
Email*:
sonib82@gmail.com
Online Registration Link:
More Info::
Come join us for a fun weekend show. Full slate of pleasure classes, including W/T, ranch, and trail. High points for every category. One night stall rate available. Part of North Metro Association.
Before showing, please make an account and add your rider(s)/horse(s) at 
champshow.org
. WSCA does not approve shows – WSCA approves Judges.
MN State Law: Negative Coggins within 12 months required to enter show grounds. WI State Law: Current year negative Coggins test required to enter grounds.